Branding Experts and Domain Names
Branding experts understand the potentially immense value of proper, sustainable branding. Building multibillion-dollar brands like Apple or Google requires time, money, skill, and the right name. Although almost anything can be branded, the right name that either evokes your product or company or helps your offering stand out due to its brand originality could drastically improve your odds of success.
Often people will choose a company, product, or service name only to find out later that they are stuck with a less-than-desirable choice of a domain name. Using a non-exact domain may confuse your consumers. Using a non-.com, depending upon your business type may convey a less-than-optimal view of your brand. While the .XYZ extension seems to be headed for the Metaverse and .ai is quite natural for artificial intelligence firms and software, most branding experts still consider the .com TLD to be the most highly valued and regarded domain extension for most business purposes. It is critical to plan ahead and try to get the best domain for your purposes before your launch.
Branding Experts Understand This
Even if you start out with a lesser TLD, as your company grows, it is our view that the .com should be purchased as soon as possible. If you are selling a product or service in a competitive market and desire the most comprehensive and respected domain name type, owning the right .com domain is still your best opportunity for successful branding.
Of course, the need for the best .com domain name to meet your brand means that .com domains will likely cost more than other TLDs. While every domain name is unique, many branding experts recommend acquiring the best .com version to represent your brand. The question is: do you pay up to buy your .com now or do you wait? Waiting could be the safest choice in some cases. Once you're successful, you can afford to pay more for the right domain. However, it is also reasonable to think that starting out with a lesser domain may hinder your path to success. A cheaper, non-exact domain name may imply limitations in your business to your consumer.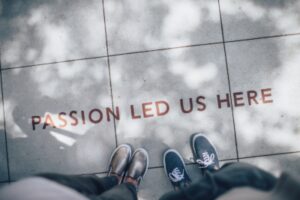 Branding Experts Can Help You
Thus, if you can brand or re-brand your company with the exact .com domain that fits your company, product, or service, it is likely best to do it now. A $20,000 domain now may become a $200,000 domain once your company is better known. Or worse, that domain may be used by another company and never become available again.
So, please strike as soon as you can and buy the best domain possible for your company, product, or service. You will be glad you did.
To begin your search for branding experts, click here.
For more on branding, see our Branding Blog.
DISCLAIMER: Nothing on this site should be considered investment or legal advice. Decisions based on information on this website are the sole responsibility of the person viewing the site. You agree to hold BrandLily, Startup Domains, its owner and officers, and the post's author harmless against any and all claims, losses, liability, and expenses arising from its use. Opinions expressed in this post are those of the author only.