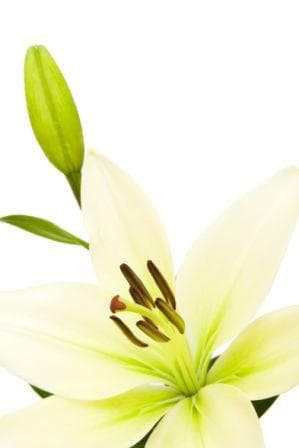 Interested? Fill out our secure form.
The BrandLily brand and BrandLily.com are available! BrandLily is a superior brand for a product or company branding agency or domain names sales website.
Priced at $275,000 USD. Serious inquiries only, please.
It is your responsibility to determine your ability to trademark BrandLily for your specific purpose. As of 3-22-2020, a search of the USPTO.GOV database reveals 8 records, including the following:
Word Mark LUCKY LILY BRAND
Goods and Services IC 029. US 046. G & S: BEEF AND PORK PRODUCTS, NAMELY, FRIED PORK SKINS, SAUSAGES, MEATBALLS AND BEEF JERKY. FIRST USE: 20000501. FIRST USE IN COMMERCE: 20000501
Mark Drawing Code (3) DESIGN PLUS WORDS, LETTERS, AND/OR NUMBERS
Design Search Code 05.03.25 – Leaf, single; Other leaves
05.05.01 – Lilies; Orchids; Tulips
26.03.21 – Ovals that are completely or partially shaded
26.03.28 – Miscellaneous designs with overall oval shape, including amoeba-like shapes and irregular ovals; Oval shape (miscellaneous overall shape)
Word Mark LILY
Translations The foreign characters of the mark transliterate to "Bai He Pai" which translates in English to "Lily Brand".
Goods and Services IC 029. US 046. G & S: Meat, fish, seafood and chicken; preserved, dried and cooked fruits and vegetables; processed beans and nuts; jellies, jams, fruit sauces; eggs, milk, condensed milk, coconut milk, cheese, yogurt; edible oils and fats; and potato chips. FIRST USE: 20030423. FIRST USE IN COMMERCE: 20030423
IC 030. US 046. G & S: Baking powder, baking soda, biscuits, breads, processed cereals, breakfast cereals, bubble gum, cakes and cake mixes, pies, candy, caramel popcorn, caramels, chili powders, cookies, crackers and cheese combinations, crackers, dumplings, egg rolls, flour, ginger, gluten, coffee, tea, processed herbs, spices and seasonings, ice cream, ice cream cones, flavored ices, ketchup, pasta and prepared meals consisting primarily of pasta, noodles, oatmeal, processed oats, pancakes, pancake mixes, table syrup, corn syrup and flavoring syrups, pickle relish, puddings, rice, rice cakes, edible rice paper, rice sticks, sauces, food starch, sugar, sushi, tortilla chips, vinegar, wafers, waffles, processed wheat, won tons and won ton wrappers, yeast, and frozen yogurt. FIRST USE: 20030227. FIRST USE IN COMMERCE: 20030227
Resources
One of the best resources any new or experienced business person can know is the United States Patent and Trademark Office at www.uspto.gov. Whether you are preparing to name your first company or you're rebranding an existing business or product, make sure that you search for existing trademarks, as well any applicable patents.
You may be able to register your own trademark without too much difficulty, but get help when you need it. If you're filing for a patent, we strongly suggest you contact a patent attorney. Patent filings can be very complex. Always protect your intellectual property the best that your budget and skills will allow. Owning the right domain name is an important piece of your company's intellectual property.
Information
Our domains names are offered at prices set by their owners. Buyers are first come, first served. Stock swaps, in lieu of cash payments, for the right companies, public or private, may be available. Serious inquiries only, please.
Purchase
Paid in $USD or equivalent value of company stock or note.
Lease (when available)
One year lease renewable for one year within 30 days of lease end. Maximum of four renewals for a five-year potential lease term. $USD only.
Year 1: 10% of the purchase price
Years 2-5: 12.5% of the purchase price payable each year
We request a 7-day buyer pay period for escrow, once a cash price is established. We use Escrow.com for escrow services and the buyer pays any applicable escrow fees. Normally, escrow fees are under 1% of the purchase price, depending on the price. Confidentiality of buyer and price is available if negotiated before the purchase.
Once you have found your domain name, email us and will we begin the escrow process for you. Once terms are agreed upon, cash purchases are executed online. Using Escrow.com ensures domain transfers are simple and secure. For asset swaps and more complex sales, we will work with the buyer to best enable a safe and mutually beneficial transaction.
BrandLily
DISCLAIMER: Neither Bionic Ventures LLC, Startup Domains, nor BrandLily.com offers legal advice. By using this site, you acknowledge that none of the information on this site should be considered legal advice. It is your responsibility to get appropriate legal advice for your specific needs.