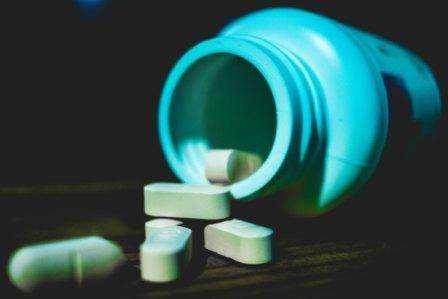 Interested? Fill out our secure form.
Alpharen.com is available! Alpharen is a great name for a company, pharmaceutical product, or real estate brand, like Alpha Real Estate Network.
Sale also includes alpharin.com, alpharin.net, and alpharin.org.
Priced at $525,000 USD. Serious inquiries only, please.
Alpharen
As of 3-22-2020, the following trademark for Alpharen is listed. There are no listed trademarks at the USPTO for Alpharin.
Word Mark ALPHAREN
Goods and Services IC 005. US 006 018 044 046 051 052. G & S: Pharmaceutical [ and veterinary ] preparations for the treatment of musculoskeletal, renal, endocrinal, and neurological diseases; Pharmaceutical preparations, namely, phosphate binders for use in the treatment of hyperphosphataemia; Magnesium iron hydroxy carbonate and hydrotalcite for medical, pharmaceutical [ and veterinary ] preparations for use in renal dialysis and in the treatment of renal diseases and kidney ailments; pharmaceutical [ and veterinary ] preparations for use in treating bone, muscle and kidney diseases and disorders; pharmaceutical [ and veterinary ] preparations for controlling phosphorous metabolism and calcium metabolism
Standard Characters Claimed
Mark Drawing Code (4) STANDARD CHARACTER MARK
Serial Number 77018649
Filing Date October 11, 2006
Current Basis 44E
Original Filing Basis 1B;44E
Published for Opposition December 4, 2007
Registration Number 3514634
Registration Date October 14, 2008
Owner (REGISTRANT) INEOS Healthcare Limited LIMITED COMPANY UNITED KINGDOM Bank Quay, 4 Liverpool Road Warrington UNITED KINGDOM WA51AB
(LAST LISTED OWNER) OPKO IRELAND GLOBAL HOLDINGS, LTD. LIMITED COMPANY IRELAND 10 MARKET ST, #721 CAMANA BAY GRAND CAYMAN CAYMAN ISLANDS KY1-9006
Assignment Recorded ASSIGNMENT RECORDED
Attorney of Record Richard M. LaBarge
Type of Mark TRADEMARK
Register PRINCIPAL
Affidavit Text SECT 8 (6-YR).
Live/Dead Indicator LIVE
It is your responsibility to determine your ability to trademark any mark for your specific purpose.
Resources
One of the best resources for any new or experienced businessperson is the United States Patent and Trademark Office at www.uspto.gov. Whether you are preparing to name your first company or you're rebranding an existing business or product, make sure that you search for existing trademarks, as well any applicable patents.
You may be able to register your own trademark without too much difficulty, but get help when you need it. If you're filing for a patent, we strongly suggest you contact a patent attorney. Patent filings can be very complex. Always protect your intellectual property the best that your budget and skills will allow. Owning the right domain name is an important piece of your company's intellectual property.
Information
Our domains names are offered at prices set by their owners. Buyers are first come, first served. Stock swaps, in lieu of cash payments, for the right companies, public or private, may be available. Serious inquiries only, please.
Purchase
Paid in $USD or equivalent value of company stock or note.
Lease (when available)
One year lease renewable for one year within 30 days of lease end. Maximum of four renewals for a five-year potential lease term. $USD only.
Year 1: 10% of the purchase price
Years 2-5: 12.5% of the purchase price payable each year
We request a 7-day buyer pay period for escrow, once a cash price is established. We use Escrow.com for escrow services and the buyer pays any applicable escrow fees. Normally, escrow fees are under 1% of the purchase price, depending on the price. Confidentiality of buyer and price is available if negotiated before the purchase.
Once you have found your domain name, email us and will we begin the escrow process for you. Once terms are agreed upon, cash purchases are executed online. Using Escrow.com ensures domain transfers are simple and secure. For asset swaps and more complex sales, we will work with the buyer to best enable a safe and mutually beneficial transaction.
BrandLily
DISCLAIMER: Neither Bionic Ventures LLC, Startup Domains, nor BrandLily.com offers legal advice. By using this site, you acknowledge that none of the information on this site should be considered legal advice. It is your responsibility to get appropriate legal advice for your specific needs.