Food and Beverage Branding
Food and beverage branding can require much consideration (and money). Memorable food and beverage products and their brands can focus on the flavor, the ingredients, the preparation method, or the effect that the products deliver.
Unless you have an enormous marketing budget, a simple-to-understand and easy-to-spell name can benefit you, while saving time and money. Still, the name should represent your product or brand as clearly as possible. To best represent a product or brand, it is critical to own a .com domain that closely fits the chosen name.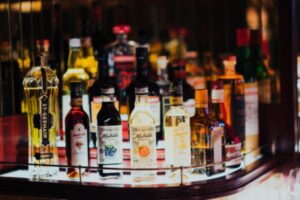 Domains for Food and Beverage Branding
While branding your company's name through its exact .com domain name, food and beverage branding efforts may also benefit by employing domain names that are generic descriptions of a product, such as OnionChips.com or RumIceCream.com. This approach can be effective in capturing online search traffic or when you have an existing brand name that is long, difficult to spell, or not very memorable. Adding additional organic search traffic to a company or product site can enhance the branding of the whole enterprise while reducing marketing costs.
Made up Names for Food and Beverage Branding
While maybe brands     made up names
More Food and Beverage Branding Domains
Some food and beverage domain names available through domain sites StartupDomains.com and BrandLily.com include:
AmpCoffee.com (includes the plural)
BritishBaked.com
CupCheese.com
Fruitango.com (includes the plural)
Fruitheads.com
Hawaiigrill.com
HotSalads.com
ImmunityFoods.com
JuiceCoffee.com (includes the plural)
KeepsakeCakes.com
NakedFood.com
MoranFoods.com
OnionChips.com
OrangeAdes.com
RumIceCream.com
SeasonSalt.com
To see all of the domain names we offer, visit https://www.startupdomains.com as well as this site https://www.brandlily.com.
For more on branding, see our Branding Blog.
DISCLAIMER: Nothing on this site should be considered investment or legal advice. Decisions based on information on this website are the sole responsibility of the person viewing the site. You agree to hold BrandLily, Startup Domains, its owner and officers, and the post's author harmless against any and all claims, losses, liability, and expenses arising from its use. Opinions expressed in this post are those of the author only.